Group tours are a great way to see some of the most amazing places in the world. Not only does traveling with an organized tour allow you behind-the-scenes access to tourist and historic attractions, they also let you to step away from planning every minute of the day so you can just be present and actually enjoy your vacation.
Before booking a group tour, there are some key things to consider, including group size, the type of travel you want to do, and what you want the group mix to be. After you're booked, there are some more small details to take care of before setting out on your adventure.
What to Know Before Booking a Group Tour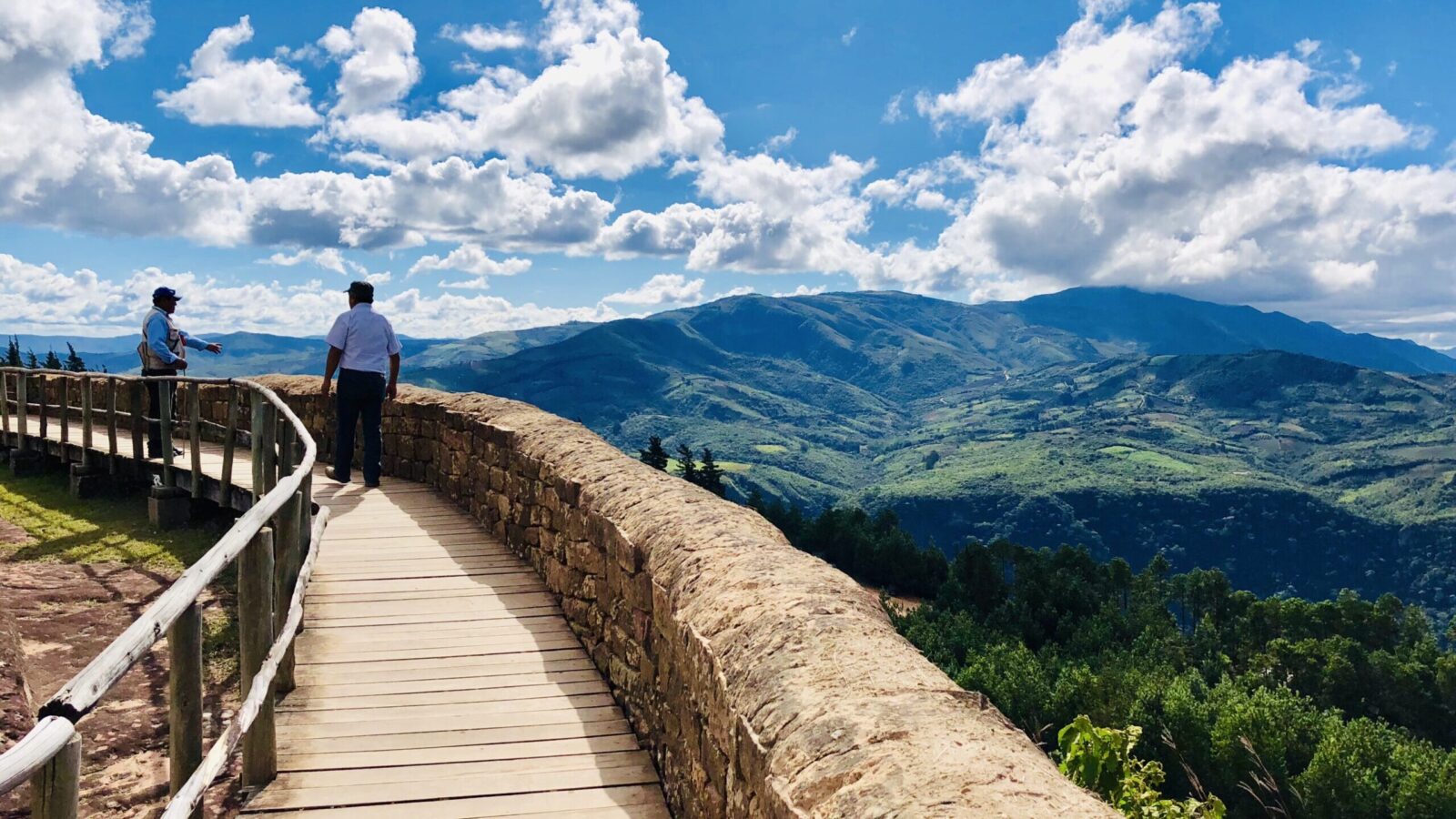 Before you type in your credit card number and book your tour, there are some things you're going to want to consider especially if it's your first group tour.
1. Decide on Destination First, then Research Tour Companies (Most of the Time)
The first step for any vacation is deciding where you want to go. In general, knowing where you want to go first (even if it's just the region or country), will help you narrow down the tour companies. Not every company goes to the same destinations, and some only go to certain places seasonally.
After you've picked your destination, then it's time to get into the fun part of comparing itineraries from tour companies that serve that place.
START HERE: 14 Best Companies for Guided Tours
Throwing in the caveat here that occasionally, if you already know you want to travel with a specific tour company, you might do this in reverse and choose your provider first and then browse the tours during the dates that work for you. This can be a fun way to travel to places that haven't been on your radar.
Once you've chosen a destination and have a shortlist of tours you're most interested in, it's time to compare tour companies to find your best fit.
2. Research Group Size
Most tour companies run tours of different sizes. The size of the group is often determined by factors including where you're going, what you're going to be doing, and how you're going to get around.
GO IN COMFORT: How to Choose the Best Walking Shoes for Travel
Some tour companies have groups that are as small as 12 people, while others (often cruise tours) have groups that are over 100 people. Tour group sizes are usually listed on the tour itinerary page, but if you don't see it, you can call the tour company and ask. Each tour will have a minimum and a maximum number of participants.
3. Consider the Group Type
Along with the group size, you'll want to consider the type of group you want to travel with. If you're a solo traveler, for instance, you might want to travel with a company or on a departure geared to people traveling as a party of one. There are also women-only groups, adults-only groups, and family tours with kids as young as six. Before booking, think about what you want the group makeup to be. TourScoop's tour company reviews go in deep on group types and demographics by company.
4. Assess Activity Level and Accessibility Concerns
Most tour companies rate their tours by level of activity and what baseline degree of fitness will be best to make the most of the offerings. Many (but certainly not all) companies disclose up front what sort of challenges travelers with mobility concerns might face: for instance, uneven footing on cobblestone streets, non-wheelchair-accessible sights, and so on.
GUIDED JAPAN: Best Japan Tours This Year and Next
Depending on your specific concerns about minimum fitness levels or accessibility, it may be worthwhile to call the tour companies you're considering and ask them specific questions about the itineraries in relation to your situation. It's always better to know before you book than to find out you won't be able to participate in some of the activities once you're on the trip.
5. Compare Offered Activities
If you're hoping to hit the big sights in a destination, make sure the tour includes stops at the premier tourist attractions. For instance, if you're booking a trip to Peru, you'll want to be sure it includes a day at Machu Picchu. Or if you're booking a group tour to Alaska, you may want to make sure the itinerary has glacier tour.
Even on tours that go to the same places, activities may vary. Often, activities are driven by theme, so for instance, a food-focused tour and a history tour of Rome might both go to a major sight like the Colosseum, but other offerings in the city might differ dramatically. Even general-interest tours don't all have the same stops, so it's worth it to go over that itinerary closely before deciding, both to make sure there aren't any disappointing omissions and to check that most of the activities appeal to you.
KIDS ON BOARD: Best Tour Companies for Families
Group tours that include children often have some separate activities for adults and children, and some activities that are good for everyone on the tour. Activities for families with kids may include a zip line tour through the jungle, or an easy hike to a beach or overlook. Trips that are adult-only often include time exploring historic landmarks, visiting wineries, or taking long hikes.
6. Check Accommodations
Lodging is a detail that varies greatly among group trips and tour operators. Some group tour companies book in at luxury hotels in the heart of a city, while others stay at more budget-friendly options to drive down the cost of the tour. While you likely won't be spending much time at your hotel, for some travelers, the choice of lodgings can be a make-it-or-break-it detail.
Most group tours have links to the hotels that are part of the trip on the trip itinerary. If accommodations are important to you, take the extra effort before you book to click on the hotel name and do some sleuthing on where you'd be staying.
7. Note the Included Meal Tally
The number of meals included in group tours are different from tour to tour and company to company. Some group tours will include almost every meal in the cost of the trip, while others will only include breakfast and one or two other meals. If you pick a tour that does not include most meals, be sure to budget money for those meals.
You'll also want to bring some cash for snacks and sweets, especially in destinations you've never been to before. Imagine going to Italy on a tour, seeing a gelato shop, and not having a few Euros on hand to indulge in a sweet treat.
To Do: After Booking, Before Arriving
Once you've booked your trip, you enter a waiting period that's equal parts excitement, impatience, and, if it's your first time to a destination, probably a little anxiety as well. Here are a few easy ways to put all that energy to work and pave the way to a smooth journey.
1. Decide on Your Local Currency Plan
Even if most or all of your meals are covered and your travel expenses are built into the tour, you're still going to want to have some local currency on hand.
Some people prefer to go to their local bank and exchange money before the trip. This means not needing to go to a bank in another country where there may be a language barrier, and you may not have any exchange fees tacked onto your credit or debit card. You'll usually get a decent but not exemplary exchange rate by going this route.
Another option is to simply stop by the airport ATM on your way out of the airport or train station at your destination. You will likely incur a small bank fee for using a non-bank ATM (though if you use a bank like USAA that doesn't have a physical presence, they'll often reimburse the fee) but it's the easiest way to get a good exchange rate.
Whatever you do, do not exchange money at the airport because the exchange rates are typically among the worst.
2. Join Your Tour Company's Social Media Group
Many tour companies host private social media groups where you can get great advice and finding community with your fellow tour travelers. Sometimes you can even find a group for your specific tour—to check for one on Facebook, type in the tour company and tour name, plus the dates of the tour.
PACK WELL: 10 Essentials for Your Carry-On Bag
Whether you join a tour company's private group or a tour-specific one, these social media groups are a great way to virtually meet other travelers and learn tips and tricks from those who have previously traveled with the tour company.
3. Be Flexible and Set Expectations Accordingly
As with all things travel, it pays to be flexible. You'll have a much better trip if you can accept in advance that you may get delayed at the airport or that the tour may have changes to the schedule based on the closures of attractions or sights. These types of things are often out of the tour company's control, and they do their best to find alternative activities that are of the same value. If you're able to go with the flow you'll be able to appreciate the whole experience more and feel less put out when things don't go exactly to plan.
More from TourScoop: