An Italy vacation is a chance to visit historic sites, sample some of the world's most iconic food and wine, and simply enjoy a slower pace of life. When you join a small group guided tour in Italy, you'll have time to visit these distinctly Italian delights without any of the hassles that come with trip planning. You can explore Italy and have time to enjoy being there.
2024's Best Small Group Guided Tours in Italy
Whether you're looking for an active adventure or a more laidback vacation with plenty of free time, there are excellent Italy tour packages tailored to your interests. Some of the best Italy tours give you the chance to see everything from the Roman Colosseum, Sistine Chapel, and the Vatican to the stunning cliffside homes of Cinque Terre and the Amalfi Coast, plus some of Italy's famed wine regions.
You'll also be accompanied by local guides who can arrange meals and assure every aspect of your Italy vacation runs smoothly. And what could be more la dolce vita than that? Here are my picks for the best Italy tours to consider in 2024.
WORLD'S BEST: 15 Best Group Travel Companies for Guided Tours in 2024
1. Grand Italian Experience Tour
Trafalgar
The Grand Italian Experience tour of Italy offered by Trafalgar is a deep dive into the highlights of Italy in a single 17-day trip. The Italy tour starts and ends in Rome, where you'll explore Vatican City, sit on the Spanish Steps, and see the Trevi Fountain. While touring the Alberobello region, you can stroll through the magnificent gardens of Tivoli and try local delicacies from a local farmer.
FOOD AND WINE: 9 Best Companies for Culinary Tours and Food Tours in 2024
As the trip continues, you'll spend time on the Amalfi Coast and the Isle of Capri before moving on to Pompeii. In Venice, you'll be able to watch highly skilled artisans blowing glass and see St. Mark's Basilica. While exploring Pisa, you'll get up close to the Leaning Tower; and in Florence, you'll see Giotto's Bell Tower and the Santa Croce Basilica.
2. Italian Espresso Tour
Contiki
For young adults looking to explore Italy and make some new friends along the way, the Italian Espresso tour from Contiki is a perfect fit. This 10-day Italy tour is geared to 18- to 35-year-olds, making it a fun way to meet new people of a similar age and have help navigating Italy, all without feeling out of place on a tour geared to older adults.
TOURS FOR TWENTYSOMETHINGS: 8 Best Tour Companies for Young Adults in 2024
This tour of Italy includes popular experiences like a visit to the Duomo in Florence, a gondola ride in Venice, and a tour of Vatican City in Rome. One other big highlight is a cruise around Lake Como (which is an additional cost, but so worth it), where you can marvel at the dramatic foothills of the Dolomite Mountains as you watch adorable towns like Bellagio pass by. Foodies will also love the food and beverage walking tours of Venice, cooking classes in Florence, and wine tastings in Lucca.
3. Italy Real Food Adventure Tour
Intrepid Travel
Culinary-minded travelers will enjoy the Italy Real Food Adventure tour from Intrepid Travel. This eight-day Italy vacation takes you to Venice, Bologna, Rome, and other cities and towns to try some of the best bites in the country. While exploring each destination, you'll have the chance to try real balsamic vinegar in a vinegar loft, make tagliatelle al ragù in Bologna, and sample wine in San Gimignano.
KNOW BEFORE YOU GO: How to Choose the Perfect European Tour for Your Interests and Budget
Even with the built-in food and wine classes and experiences, there's still plenty of time to get out on your own in each city. The expert guides who lead the trip can give you recommendations about where to get certain dishes and drinks away from the tourist traps, ensuring you get an authentic Italian experience.
Length: 8 days
Starting price: $2,873
Average group size: 12 people
4. Sicily, Puglia, and the Amalfi Coast Tour
Abercrombie & Kent
The 2024 Sicily, Puglia, and Amalfi Coast tour from Abercrombie & Kent takes you through some of the most beautiful regions of Italy over the course of an 11-day tour. After arriving in Palermo, you'll explore the port city and the hillside town of Monreale, where the cathedral in the town dates back to 1170. Later in the journey, you'll be able to see Mount Etna before heading to a cooking class where arancini are the star of the meal.
GO IT ALONE: 4 Great Tour Companies with Independent Tours in 2024
There's another foodie delight waiting in Paestum, where you'll learn how to make mozzarella cheese before heading to Naples to try the delicate cheese on authentic Neapolitan pizza and other iconic examples of Italian food. The tour ends with a day on the island of Capri, where you'll be able to explore the town's cafes, shops, and grand villas.
Length: 11 days
Starting price: $8,795
Average group size: 24 people
5. Piemonte Wine Country Biking Tour
Butterfield & Robinson
Butterfield & Robinson tours are known for being quite active, with biking and hiking trips that invite multiple generations of family members to travel together. Adults looking to mix in both relaxation and biking in Italy should check out the guided tour company's Piemonte Wine Country Biking tour. The trip is specially curated for cyclers of all ages and skill levels, especially since you'll be tasting wine along the way. You'll also get to hunt for truffles and take a pasta-making class.
OLDER TRAVELERS: 8 Best Senior Travel Tour Companies in 2024
For this Italy tour, you don't need to bring your own bike, because a hybrid or a racing bike rental is included in the cost. The bikes also have a handlebar-mounted tablet so everyone can keep up with the route if they end up falling behind because, say, they stop for photos.
Length: 6 days
Starting price: $7,695
Average group size: 16 people
6. Lake Como, Venice, Florence, and Rome Tour
Tauck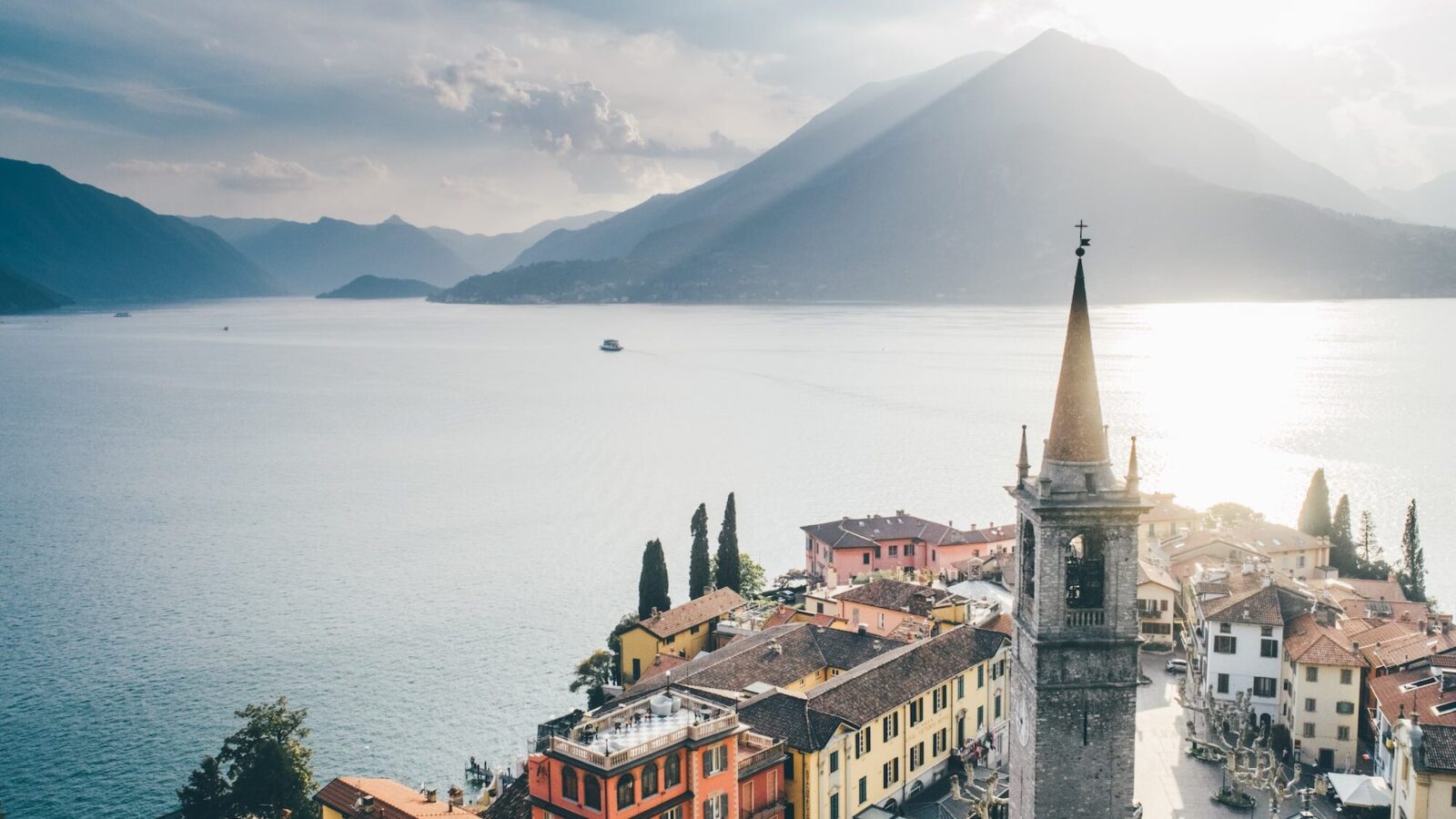 If you want to see the big highlights of Italy, the Lake Como, Venice, Florence, and Rome tour from Tauck might be the one for you. The trip is offered from April through October each year, giving you the best chance for good weather and seeing the most sites possible. It starts in Milan before heading to Lake Como on day two. (Star Wars fans will love seeing the Franciscan monastery, which was a filming location for Attack of the Clones.)
GIRLS TRIP: 9 Best Travel Companies That Specialize in Women-Only Tours for 2024
Other highlights on the tour include seeing the Duomo and Michelangelo's David in Florence, and a private after-hours tour of the Vatican Museum. Travelers will also visit the Roman Forum and the Colosseum in Rome.
Length: 10 days
Starting price: $9,490
Average group size: 44 guests
7. Italy Private Adventure
Adventures by Disney
Families looking to explore Italy with an expert guided but without other travelers should consider the Italy Private Adventure from Adventures by Disney. The tour starts in Rome, where your family will have a privately guided tour of St. Peter's Basilica and a private walking tour of the city, including a stop at the Trevi Fountain.
DISNEY MAGIC: 5 Things I Wish I Knew Before My First Adventures by Disney Trip
In Tuscany, everyone in the family can participate in a pasta making class, then the adults head off to a wine tasting while kids are able to do a flavored olive oil tasting. The trip concludes in Venice where you'll get a private tour of Doges Palace, enjoy a Carnevale mask making class, and ride in a gondola. As with all Adventures by Disney trips, this private tour is led by an expert Adventure Guide who can take your family to almost anywhere in the city, make dining arrangements, and snap photos while you sit back and enjoy the trip through Italy.
Length: 8 days
Starting price: $7,399
Group size: Just your family
8. Christmas in Rome
Road Scholar
Traveling to Europe during the Christmas holidays is equal parts exciting and enchanting. With the Christmas in Rome tour from Road Scholar, you can combine the winter holidays with the traditions of Italy for a unique and memorable trip. The tour takes place over nine days and gives you the chance to explore everything Rome offers, including the Pantheon, Trevi Fountain, the Vatican Museums, and the Colosseum.
SEASON'S GREETINGS: Where to Find the Best European Christmas Market Tours
Near the end of the tour, there's a day on which you learn about holiday traditions in Rome, and your group leader can share where to partake in various holiday activities. Be sure to ask about the Roman Christmas markets, where you can buy gifts for friends at home, try traditional treats, and take in all of the festive vibes.
Length: 9 days
Starting price: $3,799
Average group size: 12 people
9. Mediterranean Gems: Southern Italy and Sicily Cruise Tour
National Geographic Expeditions
For an epic Italy tour with a price tag to match, consider the Mediterranean Gems: Southern Italy and Sicily tour from National Geographic Expeditions. While this 12-day cruise ship expedition starts in Dubrovnik, Croatia, the city is really just a launching point to get onto the beautiful Sea Cloud sailing ship before cruising around the boot of Italy, stopping at memorable travel destinations along the way.
ON YOUR OWN TWO FEET: 9 Best Travel Companies for Walking Tours and Hiking Tours in 2024
Highlights of the tour include the medieval town of Otranto, seeing Mount Etna from Taormina then enjoying a private dinner at the historic Castello degli Schiavi, and exploring the charming town of Amalfi. History fans will enjoy the day at Pompeii, where you'll be able to explore the city that was once blanketed in ash and debris from Mount Vesuvius.
Length: 12 days
Starting price: $18,602
Average group size: 58 people
More from TourScoop: