There's no bad time to visit France, one of the most visited countries in Europe. And while you could plan out a France vacation on your own, small group tours are a hassle-free way to travel to France without all the tedious pre-trip work. Many of the best France tours focus on one region or topic so you can truly see the various cultures and lifestyles of the different parts of the country.
2024's Best Small Group Guided Tours in France
If you're looking for small group tours of France, consider one of these immersive France tours on which you can do everything from taking in the highlight of Paris (including the Eiffel Tower and Arc de Triomphe) to paying your respects at Normandy Beach. And since transportation, hotels, local guides, activities, and in many cases food and wine are taken care of by your tour guides, you can truly focus on soaking up the French experience. Here are the France guided tours I most highly recommend for 2024.
FOOD AND WINE: 9 Best Companies for Culinary Tours and Food Tours in 2024
1. Wonderful France Tour
Trafalgar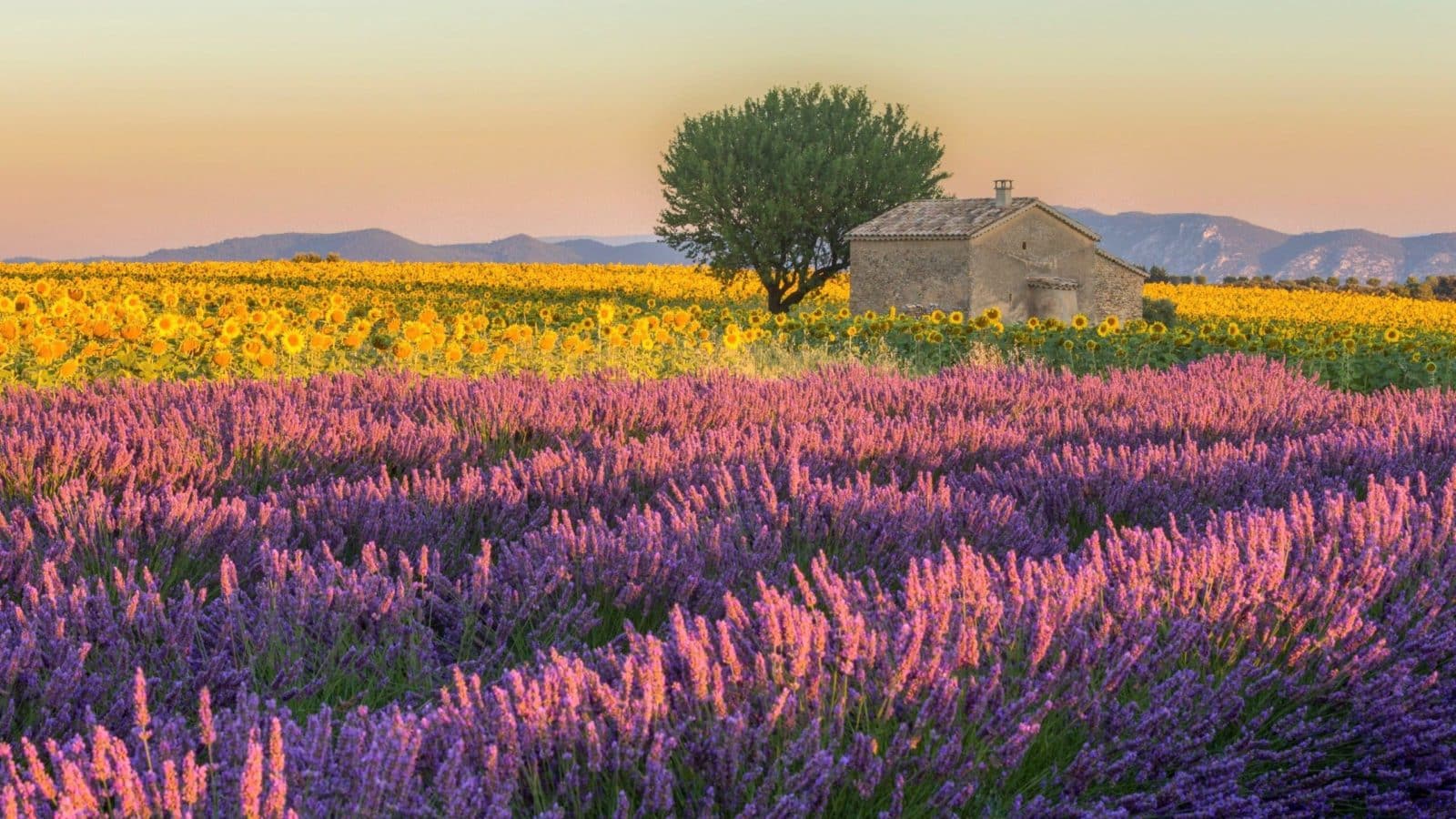 This nine-day small group guided tour of France is called Wonderful France, and that's a perfect way to describe a France tour that travels to eight cities across the country, including Paris, St. Tropez, and Monaco. The tour from Trafalgar has a good mix of culinary delights like wine tastings and dining on regional cuisine while also allowing you to spend time exploring on your own. History buffs will particularly enjoy the activities on day seven, a trip to the Pont du Gard, an ancient Roman aqueduct bridge that's been standing since the 1st century.
2. The Best of Northern France: Paris and Normandy Tour
Road Scholar
With a focus on education, the Best of Northern France: Paris and Normandy tour from Road Scholar take you from the City of Light to charming small towns in the Normandy region of France. For many, the highlight of the trip is the day spent at the D-Day Landing Beaches and the Normandy American Cemetery.
WORLD'S BEST: 15 Best Group Travel Companies for Guided Tours in 2024
Other highlights include mornings spent at Versailles and Montmartre and a visit to Monet's Garden in Giverny. The final day will be spent in the cute village of Honfleur, which is known for its all-wooden church and signature dish of moules-frites, or mussels with fries.
Length: 9 days
Starting price: $2,649
Average group size: 13 to 24 people
3. Human History: Northern Spain and Southwest France Tour
National Geographic Expeditions
The Northern Spain and Southwest France tour from National Geographic goes to Spain and France, but a solid half of the trip is spent in France, so it's worth looking into if you're in the market for tours of France. This tour is dedicated to telling the stories of human history through archeological sites and caves, some of which date back 40,000 years.
ON YOUR OWN TWO FEET: 9 Best Travel Companies for Walking Tours and Hiking Tours in 2024
During the Spain and France tour, you'll explore catacombs in Saint-Émilion, see the Rouffignac Cave, or "cave of a hundred mammoths" in Vezere Valley, and see children's footprints in clay from over 12,000 years ago in Pech Merle. National Geographic experts accompany the group to each site and offer expert insights into each destination.
Length: 10 days
Starting price: $8,795
Average group size: 25 people
4. Cycle the Loire Valley Tour
Intrepid Travel
If you're looking for an active trip through some of the most picturesque countryside of France, you'll probably enjoy Intrepid's Cycle the Loire Valley cycling tour of the French countryside. During the weeklong trip, you'll bike along the Loire River and stop along the way at some of the stunning chateaus, including one that's now a museum showcasing Leonardo da Vinci's life and designs.
KNOW BEFORE YOU GO: How to Choose the Perfect European Tour for Your Interests and Budget
Wine lovers will especially love the stops at vineyards along the way on this France tour of the Loire, where the specialty is aged Chenin blanc wines. Note that you should be in relatively good health to participate, since you will be biking upwards of 37 miles a day.
Length: 7 days
Starting price: $2,250
Average group size: 1 to 15 people
5. Provence Self-Guided Walking Tour
Butterfield & Robinson
Popular tour company Butterfield & Robinson is known for its walking and biking trips, including this self-guided walking tour of the Provence region of France. During the almost-weeklong trip, you'll be able to tour medieval villages, stroll past lavender fields, and of course, try some impeccable wine along the way, all at your own pace and unencumbered by a group.
GO IT ALONE: 4 Great Tour Companies with Independent Tours in 2024
Each day, you'll walk anywhere from four to ten miles. While traveling through the region, you'll stay at local hotels and be provided with baggage transportation, detailed maps and route suggestions, transportation as needed along the route, and a private walking tour in St. Remy.
Length: 6 days
Starting price: $5,195
Average group size: 2 people (price is based on double occupancy)
6. A Week In the French Riviera, Provence, and Paris Tour
Tauck
Start your journey on the French Riviera on the A Week In… French tour from Tauck before moving north to Provence and then on to Paris. The eight-day trip will have you exploring the ritzy town of Monte Carlo and strolling through the village of St-Rémy-de-Provence, where Van Gogh painted iconic pieces like Starry Night.
OLDER TRAVELERS: 8 Best Senior Travel Tour Companies in 2024
When you reach Paris, you'll enjoy a meal at the floating Ducasse Sur Seine restaurant, made famous by chef Alain Ducasse. Of course, no trip to Paris is complete without a visit to the Louvre, which with Tauck includes a guided early morning visit (which means fewer crowds and better views of the masterpieces).
Length: 8 days
Starting price: $5,990
Average group size: 33 to 44 people
7. Spotlight on the French Riviera Tour
Collette
Explore the South of France on Collette's Spotlight on the French Riviera tour, where you'll be able to see everything from the principality of Monaco to the lavish lifestyle of Cannes. Each night of the tour you'll return to Nice, which will act as your home base for the trip, allowing you to completely unpack and get comfortable at one hotel. Along the way, you'll take a train ride into Monte Carlo, explore the Nice flower market, and tour the Villa Ephrussi de Rothschild in Saint-Jean-Cap-Ferrat.
Length: 9 days
Starting price: $1,699
Average group size: 14 to 24 people
More from TourScoop: