Booking a tour is a big investment, and you want to be sure the company you're considering is both credible and will be a good fit for your traveling style. Here's everything you need to know to decide if Globus tours are right for you.
Globus tours: Takeaways
With nearly a hundred years under its belt, Globus is a dependable leader among tour companies, with a variety of itineraries and tours to six continents. The tour company also stands out for its dedication to innovation: most recently, Globus has introduced new types of touring for travelers looking for a more customizable, active approach. 
OLDER AND WISER: 8 Best Tour Companies for Older Travelers
Good to Know
Countries: 73 countries on 6 continents
Pricing range: $769 (a few of the Europe Escapes tours) to $14,390 (for a 31-day Australia & New Zealand tour)
Tour Size Average: 38 (classic tours), 20-24 (Small Group Discoveries)
Tour Type: Coach
How to Book: Directly through Globus; via Travelstride or TourRadar, all of which are tour specialist OTAs; or through a travel agent such as AAA.
Credibility Check
Globus has strong credibility and satisfaction ratings. It earned a BBB Accreditation (A+ rating) and has good ratings on Trustpilot (4.6/5) and TourRadar (4.5/5). It also is rated 4.7 out of 5 based on about 12,000 guest reviews on Travelstride.
Tour Destinations
Globus tours cast a wide net with its tours, with journeys to 73 countries on six continents. Globus and its sister-company Cosmos offer more than 500 itineraries, including to North, Central, and South America; Europe; Asia; Africa; Australia, New Zealand, and the South Pacific; and the Middle East. Some tours include a single country while others have stops in multiple countries. Among Globus' most popular tour destinations are Italy, Britain & Ireland, Greece, Spain, Portugal, France, Canada, and the U.S.
INSIDER JAPAN: 10 Best Japan Tours for 2024
Tour Types
Like many other tour companies, Globus goes a lot of places. But what sets it apart is its focus on creating different tour types to suit different travel styles. Its goal with offering such a variety is, according to Globus Chief Marketing Officer Steve Born, to create more personalized tour experiences that offer participants an active role in where and how they see the world. "It's no longer the idea of one standard tour, being passive and getting on a coach and looking at things and moving on," he says. "It's about making an engaged decision as a traveler about how you want to travel." Globus tour types include:
Small Group Discoveries: Small-group departures are offered on all Europe and North America tours. These Small Group Discoveries trips average 20 to 24 travelers (compared to classic tour group average group size of 38).
Choice Touring: Globus is the first escorted tour company to offer this sort of adaptive touring. On select stops on European and North American Choice Touring itineraries, guests can choose from three or four possible excursions (all included in the price). So, for example, while visiting Athens, you can choose a tour of the Acropolis Museum, a trip to the Temple of Poseidon, or a cruise to Aegina Island. Globus has 13 Choice Touring itineraries.
Undiscovered Tours: With its deep-dive approach into lesser-known destinations, Globus' Undiscovered Tours are ideal for repeat travelers to a destination and anyone looking for a slower, more in-depth experience.
Escapes by Globus: Off-season Escapes by Globus tours operate between November and March, and offer both better pricing (on average 30% less than the same tour during high season) and benefits like fewer crowds at popular spots. Globus offers 20 Escapes by Globus itineraries, mostly in Europe.
Independence by Globus: New for 2023, Globus offers a selection of independent city stay vacation packages (in Europe) and independent tours (in farther-flung destinations). This option offers the ease of booking that travelers get on a tour with the flexibility that comes with independent travel.
Special Event Tours: Focused on North America's iconic celebrations–think Tournament of Roses Parade Albuquerque's Balloon Fiesta, and Alaska's Iditarod race–Globus' Special Event Tours include up-close views and behind-the-scenes experiences.
Faith-Based Travel: Globus offers a range of Faith-Based Vacations that offer a chance to reflect upon centuries of religious history. These Europe-and-Middle-East-focused Christianity-based itineraries explore sacred locations in the Holy Land, Italy, Spain and Portugal.
Tour Guides
Globus Tour Directors average over 20 years with the company. Their extensive training includes certification by the destination authority as well as proficiency in multiple languages, (including the local language). And most Tour Directors are from the country in which they tour. Globus seeks tour leaders with a true passion for travel and love of bringing their destination to life for guests.
Inclusions/Extras
Globus tours include first-class hotels in central locations, all breakfasts and some additional meals, all transportation, included sightseeing with VIP "skip the line" access with experienced local guides, and Local Favorites, which are unique included excursions designed to bring the local culture to life. Add-ons include optional excursions, flights with complimentary airport transfers, and airport transfers for land-only guests.
Typical Travelers
Globus travelers average between age 50 and 70. Trips average about 70% of guests traveling as a couple or with family, and about 20% solo travelers. The majority of travelers are from the U.S., and about 30% of participants are from other English-speaking countries including Canada, Australia, New Zealand, and the UK.
SEE THE WORLD: 10 Best Guided Tour Companies for Family Vacations
Solo Travelers
The single supplement will be waived for the first five single passengers booked per departure of select 2022/2023 Globus Escapes Europe vacations. The company offers other single supplement waiver promotions on select tours and time frames when the opportunity arises.
Communication
Globus is big on communication from the first contact through your return home. Vacation planners are available by phone, email, and online chat six days a week. Once you've booked, Globus kicks off its pre-trip communications to prepare you and build excitement. Pre-trip communications include a Travel Packet, complete with detailed itinerary, schedule and flight information (if flights are booked through Globus or Cosmos), destination information, tips and guidelines on pre-trip requirements and preparation for the destination, and the ability to add optional excursions to trips 90 days or less from the departure date.
GO IN COMFORT: How to Choose the Best Walking Shoes for Travel
Globus also provides access to its Globus GO app, which provides easy access to all tour components, including schedules, hotels, included features, destination information, optional excursions, interactive maps, and more. This access is provided 30 to 40 days prior to departure.
Loyalty Program
The Globus family of brands (Globus, Cosmos, Avalon River Cruises) offers a Welcome Back Credit for all guests. Each time you travel on a Globus family of brands vacation, you can earn up to a $250 (per person) Welcome Back Credit to use towards your next vacation.
Here's the per-person credit breakdown, based on price of the tour:
$2,499 or Less = $100 credit
$2,500 – $3,499 = $150 credit
$3,500 – $4,499 = $200 credit
$4,500 & Over = $250 credit
Guests have two years to book/deposit a vacation using the credit. Note that there are some select exceptions to the credit, so check the itinerary before booking.
Private Options
Any Globus Europe tour can be converted into a Private Tour with a dedicated Tour Director, private transportation and driver, and personal, professional Local Guides. An additional premium, based on the overall number of guests, is charged for each traveler in addition to the published tour price. Every Private Tour includes all of the visits and entrances as outlined in the original published itinerary. And going private gives you the advantage of greater flexibility in pace and experience. To find out more, choose your tour from the existing Globus Europe portfolio, then reach out to Globus saying you're interested in Private Tours and letting them know the number in your group (from 1 to 24 people).
Sustainability Efforts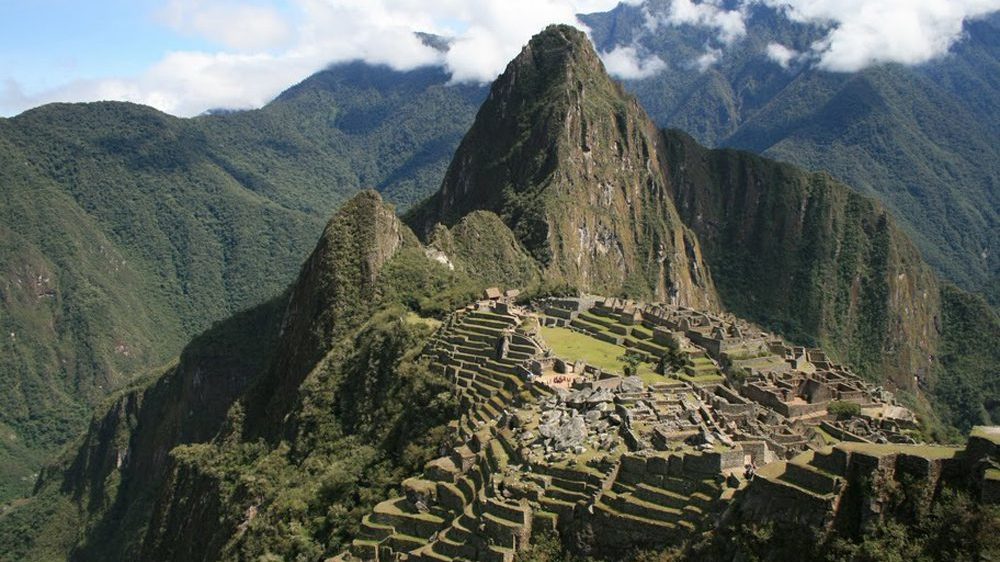 Globus has merged all of its sustainability initiatives into the Lighthouse Project, which includes economic, social, and environmental support projects. The Lighthouse Project has three main categories: people, places, and planet. For these projects, says Born, Globus looks to "how we can make a difference in the communities we travel to, and what we can do to lighten our footprint and leave the destination better." There are dozens of specific causes within each category. Some projects are specific to a destination while others are broader–for instance its support of ocean cleanup efforts.
Health and Safety Practices
Globus has an extensive health and safety policy that currently includes enhanced cleaning of vehicles, ships, and hotels; and health screenings for guides and drivers. It also has protocols in place for adjusting tours to maximize experiences while keeping guests safe.
Family Companies
More from TourScoop: